Certrec's compliance applications boost your productivity
Anytime, anywhere, secure access to your SaaS apps via the secure Certrec Portal.

Certrec's On-Demand Regulatory Expertise (CORE) is available immediately. In minutes, you can access seasoned regulatory compliance experts to solve your compliance challenges and reduce your risk.
Certrec's proven productivity enhancing SaaS apps 

RegSource®
Access RegSource® with anytime, anywhere access to keep your team well-informed, saving hours of time by curating only the relevant, important information.
CATS
™
Compliance Action Tracking System
Manage your compliance actions with CATS™, a comprehensive, web-based platform that allows users to monitor and prioritize actions.
SaaS Product Coming Soon

Taktix™
An easy way to bring a paper workflow into the digital domain.Taktix allows non-developers to boost everyone's productivity.
SaaS Product Coming Soon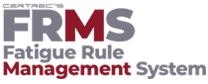 Fatigue Rule Management System
Our Fatigue Rule Management System is a time saving SaaS solution to easily manage fatigue rules in real time.
SaaS Product Coming Soon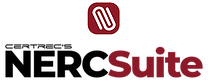 NERC Suite
NERCSuite is a comprehensive platform of web-based tools that supports your NERC compliance efforts.
SaaS Product Coming Soon

Certrec Academy
Certrec Academy is a modernized approach to providing certified nuclear training for power industry personnel.

Working with Certrec SaaS is easy

Save time and simplify work
Create a workflow using Taktix™ Stay on top of project actions and teams
Manage your compliance actions with the Compliance Action Tracking System, CATS™

Be informed
Access RegSource and its repository for all relevant compliance info
Reduce your risk of non-compliance.
Certrec's proven people, processes and products mean you can be more productive and assured you are delivering on your compliance objective.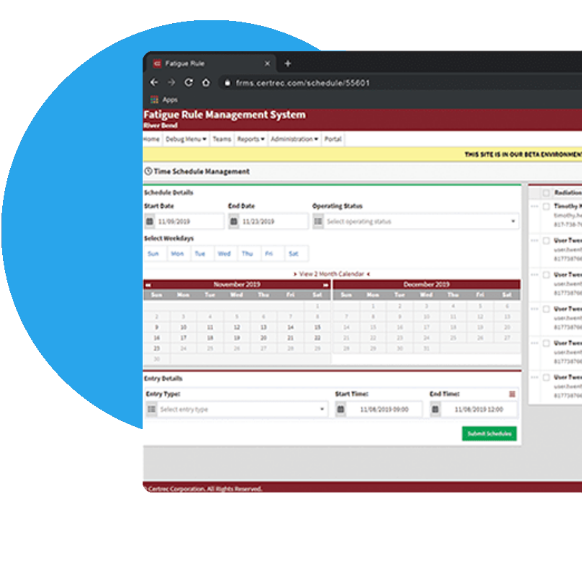 We have many compliance experts with an average of over 20 years of domain experience who can help you. Sign up for CORE on this page (above) or call us at 817 437 4497.
Certrec'c On-demand Regulatory Expertise is available to you in minutes by signing up for CORE on CertrecSaaS.com
Certrec is ISO/IEC 27001:2013 certified and has successfully completed a SOC 2 Type 2 examination. This means objective third parties have confirmed that we follow international standards to protect our customer's information as well as uphold high standards of service provider quality including trust services principles of security, availability, and confidentiality.
Our team is available during normal business hours on Live Chat and by phone. You may call 817 738 7661 to speak to an agent.